Stolarnia Mietel
Our cooperation with Stolarnia Mietel and its owner, Jacek Fiutko, began in 2019.
Jacek continues the family tradition, constantly developing and modernizing his carpentry workshop. The company is based in Mietel, 20 kilometers from Staszow.
Jacek decided to work with inIT because he wanted to expand his business to the Internet. Previously, he had an amateur website and advertised on the OLX platform, but he started losing control of his orders, and mistakes in production were happening more and more often. Before working with inIT, Jacek had been doing carpentry services and handling orders from local customers and felt his company was capable of working on projects across whole Poland and on a much larger scale. He invested in specialized equipment, which allowed him to provide the highest quality services, but he still didn't have the right tools to reach out to customers outside the region, which would give him the freedom to manage and focus on what was most important from his business perspective.
Building a modern website that would allow the presentation of existing projects and automate ordering for clients through a configurator was a perfect choice.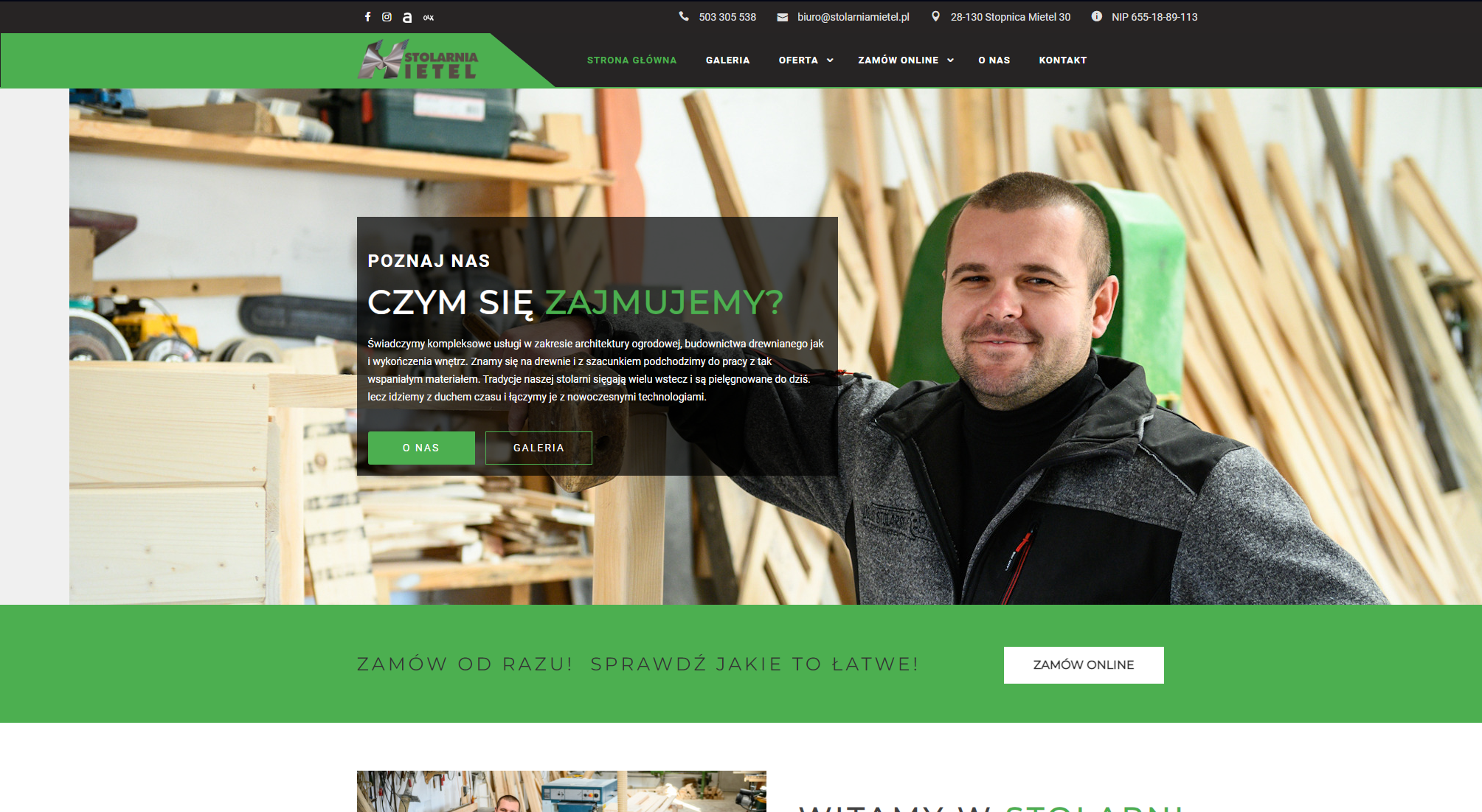 The first project we completed as part of our cooperation was the website https://www.stolarniamietel.pl/. It allows customers to understand what the company offers, learn about its history, and, last but not least, place orders intuitively and quickly. The configurator allows customers to customize the size of the construction, choose colors, accessories, and verify the cost of the order. This has made it much easier for customers to create customised designs, and the transparency of costs has accelerated the purchase decision process. It has also given Jacek the ability to print out the documents necessary for the production, which he passes on to his employees. This has put an end to errors caused by the human factor, and orders are processed much faster, while maintaining the highest quality. The implementation of the site has translated into a significant increase in the number of orders and increased sales many times over.
The next step was to build the brand mietel.eu - wooden houses of dreams. A website project with similar functionality, but with a refreshed graphic design and a more specific target group, which deals exclusively with the processing of orders for wooden houses. Thanks to mietel.eu, we were able to increase conversion and further increase sales, in addition to going to foreign markets. At the moment, inIT is working on building a site dedicated to the Austrian and German markets, and in the future, possibly all of Europe.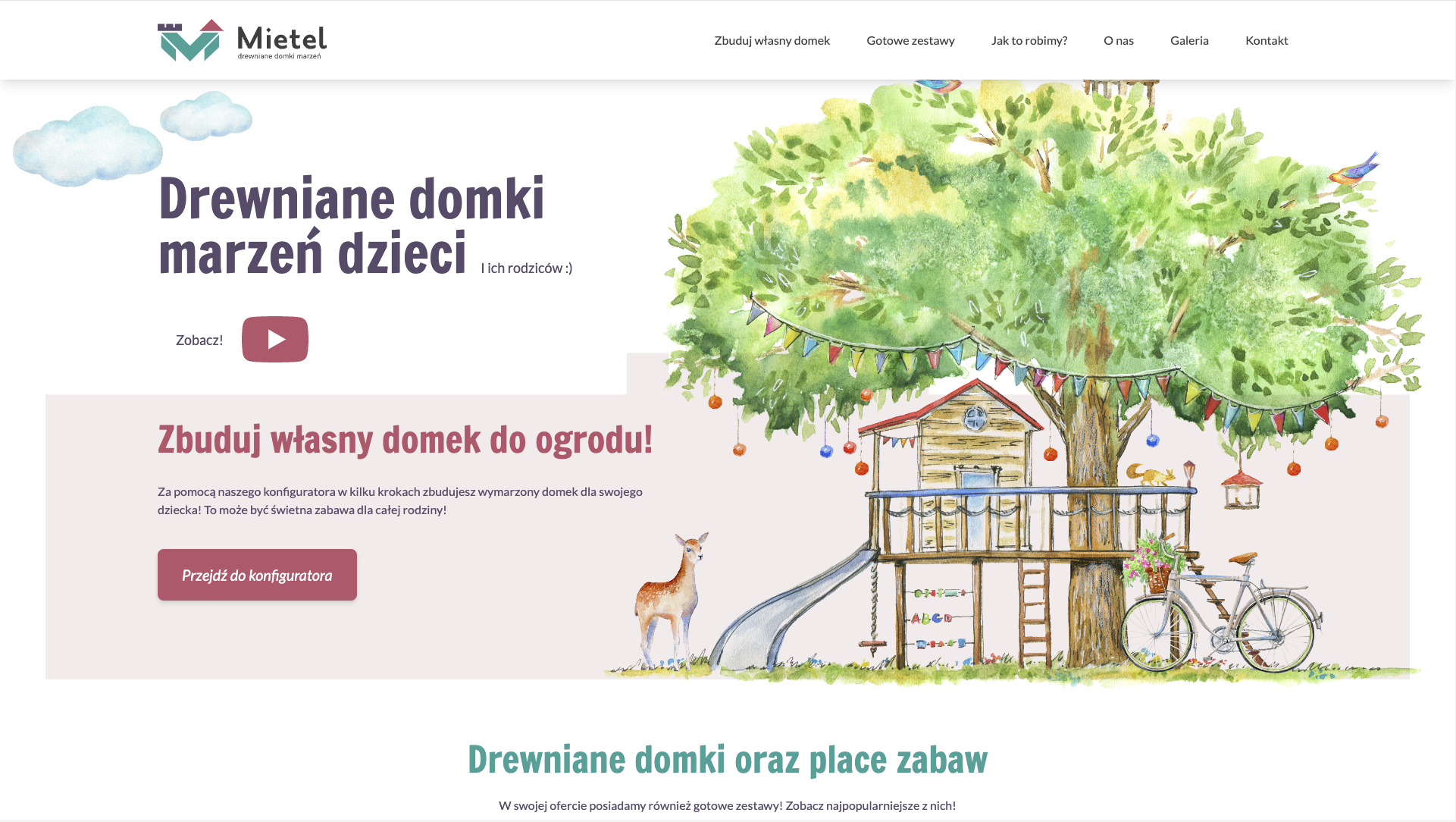 The convenient, aesthetically pleasing and modern application has proven to be an ideal solution for Jacek's business. It has significantly influenced the company's growth, range of operations, more reliable sales and simplified production.
If you are beginning to feel the limitations that Jacek saw before working with us, don't hesitate to contact us. Such a conversation will allow us to advise you whether a dedicated application is the solution for you and whether we can help you replicate Jacek's success.